The Harcombe Diet by Zoë Harcombe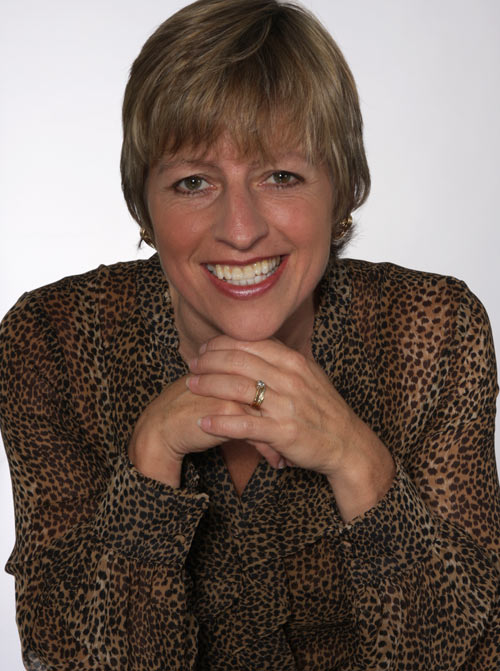 I don't know anyone who wants to be that most horrible of all words – fat – and yet two thirds of people in the USA and UK are overweight and one quarter are obese. Why? To be slim, we are told that we just need to "eat less and/or do more." Quite specifically, the advice is:"To lose 1lb of fat you need to create a deficit of 3,500 calories." (This is known as "the calorie theory").
So, why don't we just follow the advice? Why on earth do we have an obesity problem, let alone an epidemic, when we so desperately want to be slim?
In short, the answer is, because this current diet advice is actually the CAUSE of the obesity epidemic – never will it be the cure.
Join me on the discoveries I have made during 20 years of research and end your nightmares for ever. Zoë x
What is The Harcombe Diet?
"The Harcombe Diet" is the result of 20 years of research trying to answer the question "Why on earth do we have an obesity problem, let alone an epidemic, when we want more than anything else in the world to be slim?"
The diet is in 3 Phases – Phase 1 is just 5 days long and the record weight loss currently stands at 17lbs! Phase 2 gives you just three 'rules' to reach your natural weight and stay there easily and so healthily you are likely to feel better than you have done for years. Phase 3 is how to have your cake and eat it – how to stay at your natural weight, but also to be able to eat anything that you want. You'll learn the top tips for 'cheating', so that you can achieve this whilst staying slim and healthy.
The research journey has taken me through thermodynamics, peanuts under Bunsen burners and more obesity journals than hot dinners. The conclusions have been staggering and "The Harcombe Diet" has incorporated all the findings. Here are the top 5:
1) The calorie theory is fundamentally wrong.
You will not lose 1lb of fat for each and every 3500 calorie deficit you achieve, but then you knew that already or you would have lost 7 stone, 6 lbs every single year you managed to stick to a 1000-1200 calorie a day diet. Most of my clients have not lost a single lb in 10 years on this level of calorie intake. They then lose 5-10lbs in 5 days eating The Harcombe Diet way.
2) The current diet advice is actually the cause of the obesity epidemic; never will it be the cure.
In the early 1980's, public health advice changed from "carbs are fattening" to "base your meals on carbs" and "avoid (saturated) fat". This U-Turn in dietary advice has had catastrophic consequences. It is no coincidence that obesity has gone up ten fold since we changed diet advice. Public health authorities need to reverse this advice as soon as possible. Until they do, we need to ignore it. (I have fully documented the evidence for this in my book "The Obesity Epidemic: What caused it? How can we stop it?"
3) The only way to lose weight is to work with your body – never against it.
If you try to eat less, your body fights you every step of the way, as the introduction set out. You are going to discover the power of your body working with you, and not against you, as you lose weight.
4) Weight gain and loss depends on what we eat, what we eat with what and how often we eat. In no way is it as simplistic as just how much we eat. Weight gain and loss also depends far more on carbs consumed, than calories, or fat, consumed.
This doesn't mean that we can't eat carbs. It means that we need to use everything we know about carbs, insulin, how the body uses food for energy and how the body stores fat, so that we can eat the right carbs, in the right way, and still lose weight.
5) Overweight people are not greedy, weak-willed or in need of a psychiatrist. They are victims of the wrong advice.
Two thirds of the 'developed world' is overweight. I do not believe that two thirds of the population has a psychological issue with food. I do believe that the majority of people have at least one physical reason (one of three common conditions) driving their food consumption. I also believe that the avoidance of hunger is such a fundamental human instinct that telling people to eat less will make them eat more.
How is "The Harcombe Diet" different to other diets?
1) It works.
I set out to understand why we had an obesity epidemic and to design a diet that would eliminate hunger and food cravings. I did not set out to design a diet that would lose people 17lbs in 5 days and yet, at the time of going to print, this is the record for Phase 1. As a bonus, the most common themes in the endless testimonials are: "I'm not hungry"; "My cravings have disappeared"; "I feel great"; "I've got more energy than I've ever known" and "This is the last diet I will ever need".
2)It fundamentally rejects the calorie theory, upon which 99% of diets are based.
The other 1% of diets are Atkins and Co. These will work, if you can stick to them (I'm quite a fan of these diets – provided that you stay away from the processed carb bars and meal replacements). However, I don't think that many people need to start off quite so low carb – try The Harcombe Diet first and see how you get on.
The 99% will not work, and we have a century's worth of obesity journals to prove this. (You would also not be reading this page if calorie counting did work). One definition of madness is to do the same thing again and again and to expect a different result. To go on a calorie restricted diet, is therefore, mad.
"The Harcombe Diet" is so simple; for centuries it was accepted as the only way to eat. It is based on the principle that nature knows best. Not the Government Agencies, not food manufacturers – nature.
On this diet, we eat only real food – food in the form that nature intends us to eat it. We eat this natural food in sufficient quantities to nourish our body and at regular intervals to give the body no reason to store fat. We don't eat processed food – food in the form that food manufacturers intend us to eat it.
3)The new and unique contribution of "The Harcombe Diet" is the discovery that there are three very common medical conditions that cause insatiable food cravings and that these conditions, in turn, are caused by eating less (calorie restricted diets).
"The Harcombe Diet" has been carefully designed to be the perfect diet to overcome all three conditions. These conditions, by the way, come with a whole range of other, nasty, symptoms. So, if you just want to lose weight, this book will tell you how. If you want to get rid of things as wide ranging as bloating, IBS, thrush, food cravings, dandruff or waking up at 4am – this book could help you with way more than your waistline!
I've been asked by the media – if you don't agree with the "Eat less, do more" advice – what do you agree with? My answer is "Eat better and do whatever you like".
I've also been asked – is the diet low carb or low-fat and the answer is neither. It is real food – carbs and fats – in whatever quantities you want – just not at the same meal. All will be explained…
Zoë Harcombe
Author, Nutritionist & Obesity Researcher (BMI 21)